Speech Analytics
Improve the quality of customer interactions within your contact centre environment
Leverage Speech Analytics for better CX
Speech Analytics listens to 100% of call recordings to gather customer information that improves communications and interactions. This process uses a mix of semantics, phonetic expertise, machine learning, Natural Language Processing (NLP) and statistical modelling to analyse vast amounts of 'unstructured' call data—ultimately uncovering opportunities for improvement. Speech Analytics drives continuous improvement in the contact centre.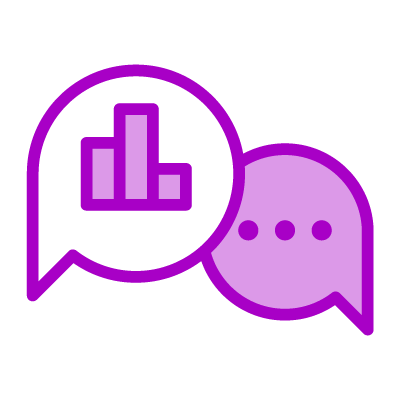 Improve CX by identifying the root cause of customer churn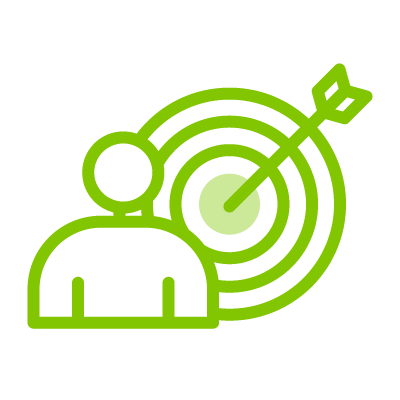 Provide targeted coaching for sales effectiveness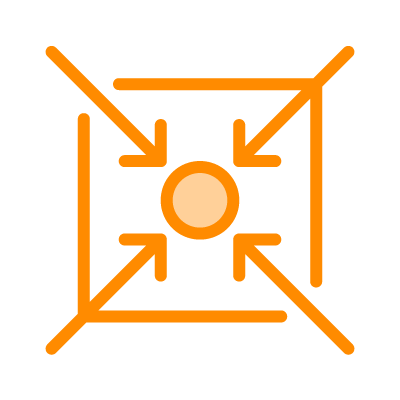 Minimise industry-specific compliance and regulatory risks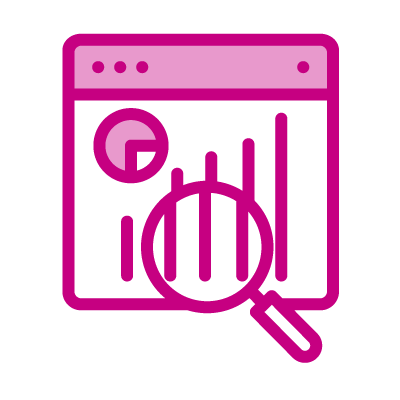 Better understand customer satisfaction & competitive intelligence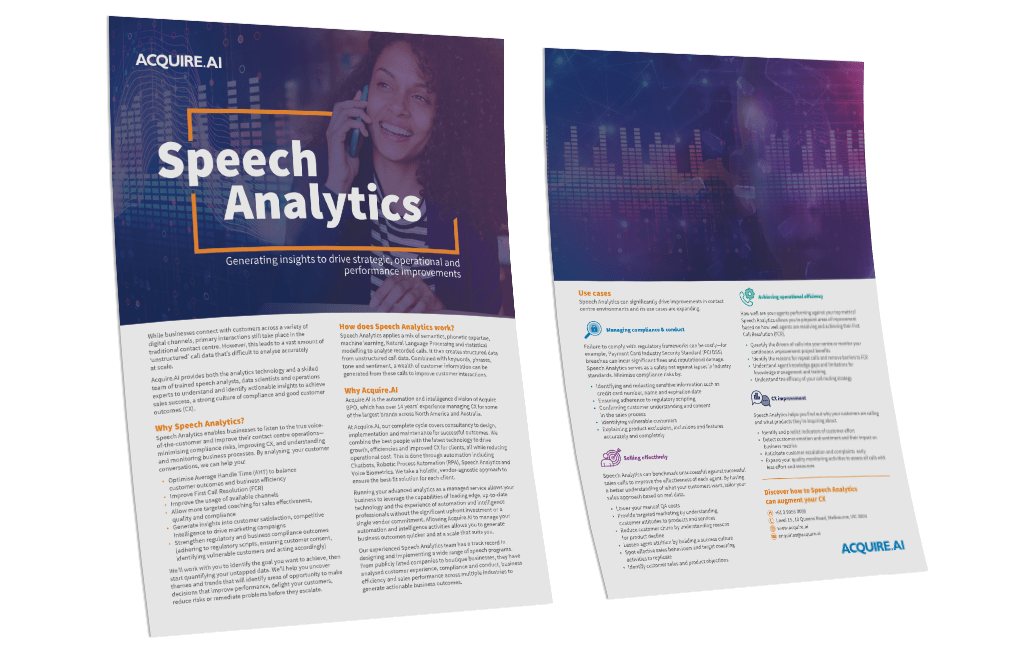 Brochure| Speech Analytics
Generate insights
to drive strategic, operational & performance improvements
Our fully-managed service is a dedicated package where you have access to skilled Acquire.AI resources to provide ongoing and dynamic Speech Analytics support for your business.