Brochure | Speech Analytics
Generate insights to drive strategic, operational and performance improvements
Informative Automation and AI articles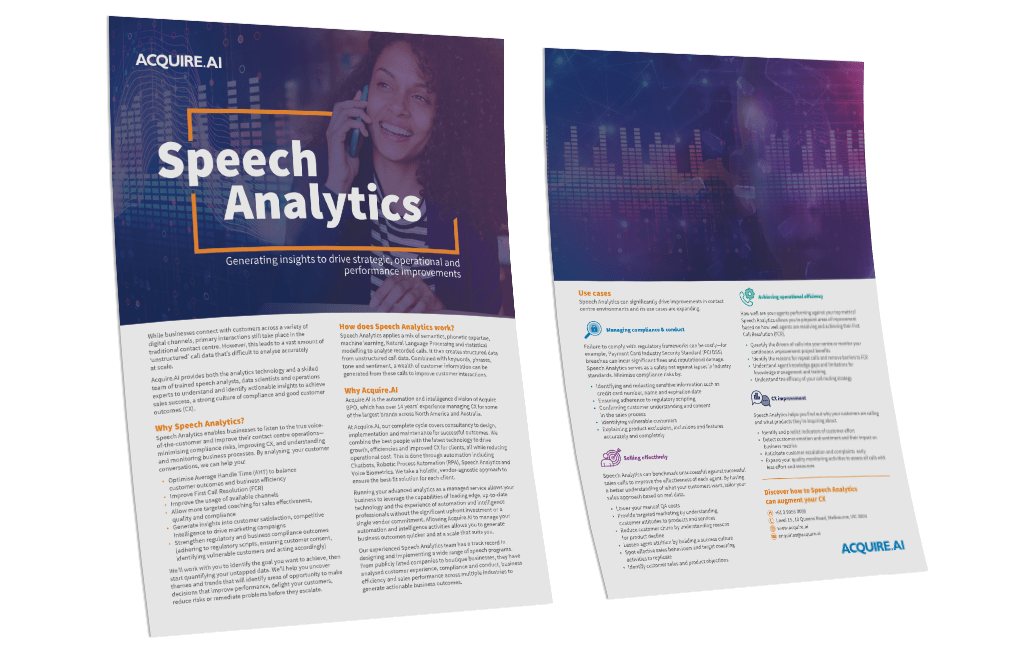 Speech Analytics is the cornerstone of any digital transformation strategy, equipping businesses with a virtual workforce across the entire organisation. At Acquire.AI, we apply a mix of speech technology and practices to help companies improve CX.
In this brochure, you'll learn:
How to turn unstructured call data into actionable changes to improve the contact centre environment
What types of Speech Analytics technology is available and how to apply it to your operations and CX approach
Sample Speech Analytics use cases
Fill up this form to 
download now!