Brochure | Automation
Business Process Automation
Informative Automation and AI articles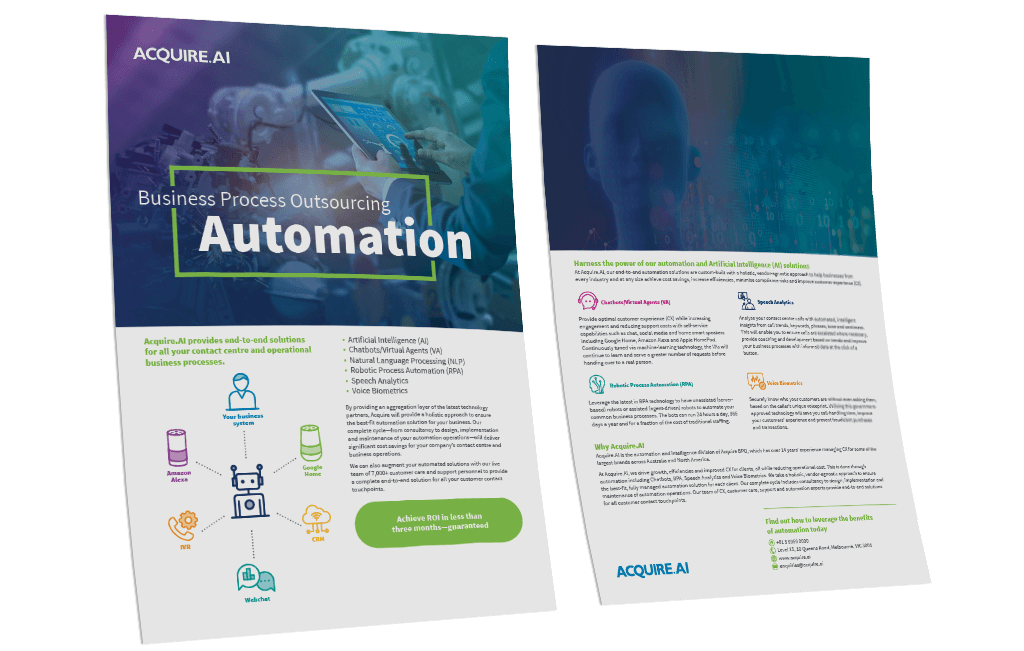 Automation drives digital transformation across organisations—from internal operations and processes to external customer engagement. At Acquire.AI, we provide a holistic approach to ensure the best-fit automation solution for your business.
In this brochure, learn about the basics about business automation—what it is and how it can be done.
Fill up this form to 
download now!